React or React.js is a common Front End development platform. It is known to be vibrant, multidimensional, interactively pumped up, and significantly popular all over the world. If you wish to build some chat app like WhatsApp, or an extensively used streaming platform like Netflix, or even something more versatile and appealing then you might try to learn React? Scroll down to find out the most propelling and top 10 reasons to learn React!
React is a Javascript framework primarily created by social networking site engineers. It served as their primary organizing platform. Further, they discovered how the framework helped in their growth. Hence decided to make it freely distributable.
Since then, React architecture has only grown in popularity. It represents the system of preferences for the plurality of the Front End React designers.
Top 10 Strong Reasons to Learn React/ React.JS
Simply saying that Reactjs is the best for Front End website construction can seem unreasonable and meaningless.
That is the reason why we've compiled a list of the best opportunities to use Reactjs in 2021.
1. Learning the game is easy
One factor discouraging developers from adopting modern technologies is the time and commitment required to master them.
React comes with a simple design to save you time.
Master React from the Industry Expert!
Regardless of your previous experience, dealing with React is a breeze even when you have a basic understanding of JavaScript, React is a no-brainer.
2. Reusability at its best
Creating templates and then incorporating them into software is always a good place to start.
To reach out in the market, everybody needs to embody the flexibility to make their solution exclusive.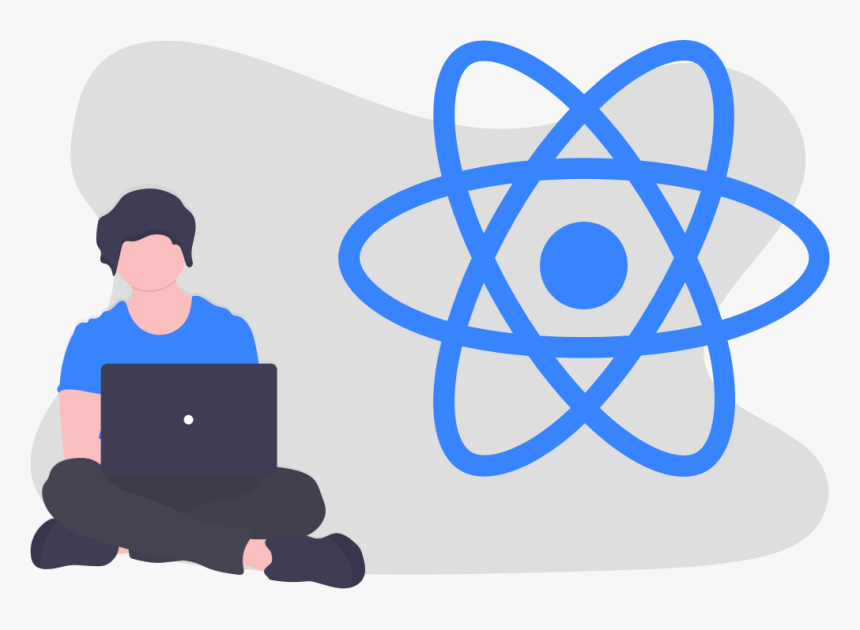 However, as the project scope and span develop, rebuilding all of the smaller parts becomes a waste of time.
React lends a helping hand to its users. It enables ReactJS web developers to create their current modules throughout their entire framework.
You could use, encompass, or bundle them in the manner that works best for your design.
Which among React, Angular, and Vue.js should you be choosing?
3. Declarative-ness
3rd in the list of top 10 reasons to learn React is here for you. Consider trying to filter through portals and tools to figure out how a function operates or how it supports a request.
React, on the opposite side, is built with developers in mind. It means that React comes with the ability to make declarative statements.

The system will question what needs to implement each time a display or feature is required. It quickens the process.
4. A Diverse Community of Developers and Tools
The Reactjs community is incredibly diverse in terms of designers and experts.
Moreover, the architecture has built-in tools. These tools make the task of writing, planning, and implementing applications easier.
Development teams can reduce production time, using existing components with fully prepared tables, maps, plugins, and other resources.
5. Better Jobs
In 2022, one incentive to study ReactJS is that the work you'll get as a React developer in each of those businesses will reward you well.
It's worthwhile to devote time to learning ReactJS.
Hence, you'll be hired as a ReactJS developer and receive a six-figure paycheck.
Aside from those positions, you could make a lot of money as a freelancer or start your own company. Stay along and read find the next among the top 10 reasons to learn React below!
6. Single way flow of data
Some objects are provided as elements and transferred as features in the HTML tags in React, allowing for a robust data flow.
Unfortunately, it is unable to view or alter components correctly, but it does so by returning a call.
7 SEO Optimized
In both SPAs and multi-page apps, React has a pre-rendering function that aids in the creation of an SEO-friendly interface.
In addition, unlike older JavaScript-based frameworks requiring an independent, third resource, React allows us to accomplish server-side processing quite quickly.
Crawlers take longer to navigate JS pages because they are heavier, while in React, a website is delivered as a solitary web page thanks to Virtual DOM.
8. Dynamic documentation and resources
ReactJS provides guides that can help developers at all levels, from students to professionals.
It contains a wealth of knowledge about the script, setup, and operation.
There is also a plethora of free information on the internet that can assist you in starting up with ReactJS.
9. App production for mobile devices
If you think React is just for web creation, you're wrong!
Facebook has also updated the architecture for creating indigenous smartphone apps for both Android & apple.
10. Vibrant community
One of the chief factors to use React JS in your plan is its brilliant community involvement.
Several React developers contribute to creating React as a fantastic Front End platform every day.
Not just that, but specialists are constantly posting free React videos on YouTube and publishing throughout React lesson posts & guides.
Final Words
The benefits of adopting React for web creation of a Front End application are many, including usability, elevated apps, ultra-fast efficiency, streamlined, and many others.
If you are looking forward to starting better programming in Reactjs, why wait? It's already 2022, and time to React! Just explore the possibilities here!
Share your comments with us! To get connected, just leave us your contact below in the form.