In this era, when artificial intelligence & automation are passing on their speedy renaissance to every field, Cybersecurity remains no alien to it. Whether it be making our arenas Cybersafe or weaponizing AI for Cyber Attacks, Cybersecurity, Artificial Intelligence is acting as a double-sworded lethal spear, anyways. In short, AI-Powered Cyberattacks are on a rise too and ringing the bell of emergence! The black-hat hackers seem to be leveraging these powerful tools to harness their threatening cyber wars. Are you aware of it?
The modifications that Artificial Intelligence is bringing to the cybersecurity industry are too serious and you should not overlook them. Be it finance, aviation, healthcare, or retail, AI-powered Cyber attacks have become common, these days.
And how are hackers weaponizing Artificial Intelligence?
Let's have a look at this.
Oh! It is a Deepfake!
The most recent example and a trending one is the deepfake.
Again, why do cybercriminals use deepfakes?
They can use deepfakes in social engineering attacks! Gosh! Yes, Cybercriminals can trick their targets with such deepfakes. It will probably force the counterparties to provide personal information or account credentials, or even money, for that matter.
Deepfakes are synthetic media wherein the hackers replace a person in an existing image or video with someone else's likeness. Yes, and that's how you see the most famous Scientist Sir Isaac Newton and renowned Physicist Einstein recounting their laws their way! Funny & creative, but on the other hand very dangerous too!
While the act of faking content is not new, deepfakes leverage powerful techniques from machine learning and artificial intelligence to manipulate or generate visual and audio content with a high potential to mislead!
Internet memes, politically sensitive videos, videos induced for blackmailing, etc. are the fraud ways these blackhat criminals use this technologically advanced piece of smart work!
Automated Attacks
Fully automated bots that can carry out complete cyber-attack on their own are another worst-case cyber-attacks! They are awakening the spirits of the common man, who unknowingly starts throwing up doubts to chatbots!
Again, what a single bot can do??? However, in just around 15 seconds, a bot can perform about all the activities that the hackers have to manually do! So, such speed and accuracy add to the convenience of the now going lazy hackers!
These automated attacks are the easiest way of crime as they can complete large amounts of repetitive tasks with almost no additional cost to execute. Did you hear about the Twitter Celebrities Attack in July 2020?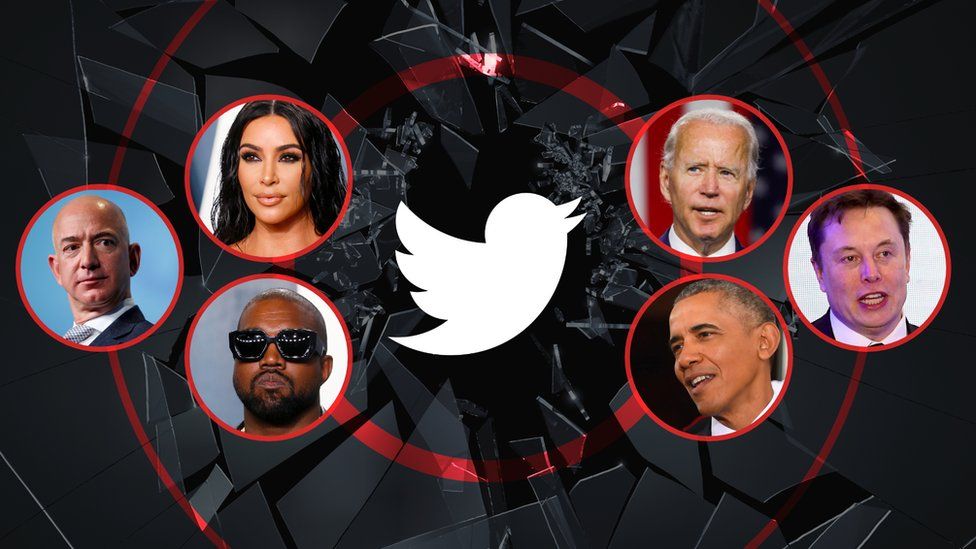 In that attack, Twitter was breached! A group of three attackers took over popular Twitter accounts through social engineering attacks. They abducted multiple employee credentials and gained access to the company's internal management systems. This act was later brought to light by Twitter as vishing (phone phishing).
Further, in this Cyberwar, dozens of well-known accounts were hacked. Celebrities, political leaders & industry-influential including Barack Obama, Jeff Bezos, and Elon Musk were among the many.
Later after two weeks, the US Justice Department got hold of three suspects, one of whom was 17 years old at the time. Then, it was proved that the stolen accounts and posted bitcoin scams! They seem to have earned more than $100,000. But for no good!
Password Guessing
There is this thing "credential stuffing." Are you aware of it? Credential stuffing uses previously stolen passwords to break into online accounts. Not to scare you but to make you understand that reusing your earlier used passwords is also a very dangerous and extremely effective pathway for the hackers to get into your accounts.
This was the same hacking method used to target the Dunkin Donuts' DD Perks rewards program.
Find the best of the Cybersecurity projects here: Top 25 Real-Time Cybersecurity Project Ideas!
Well, the most alarming thing in all this is that credential stuffing is only icing on the cake. But the real cake is that researchers have come up with several machine learning programs that can predict passwords a user will create in future! Scary isn't it?
By tracking what password you have used in your past, these machine learning programs can predict those to come in future. So, that means anyone is vulnerable to such attacks in future.
Fileless Attacks
Traditionally, malware attacks happen when the user accepts to download a file or an application. This application or file might carry access to various files on a target machine. However, fileless attacks are a new type of malware attack. They take the edge of applications that are already installed on a user's device. How smart?
Now, these already installed applications might be considered safe. So, they go undetectable even by the legacy antivirus tools.
Furthermore, such fileless malware attacks can be triggered either by user-initiated actions or entirely no trigger from the user at all! This may be caused just by operating system vulnerabilities.
An authorised application on a confidential system may carry out system operations on numerous endpoints, making them ideal targets for fileless malware attacks.

Actions suggested against Artificial Intelligence-powered Cyber Attacks: Master Cybersecurity
Again, these are just a few among the many AI-Powered Cyber threats.
Counteract with more advanced AI-powered solutions:
Security Experts need to plan for a futuristic Artificial Intelligence software system that can evaluate all likely hazard vectors, pick the right strategy, execute it effectively, and encounter malware.
Strengthen your Cybersecurity status:
Put up a secured gateway- use the best firewall protection. Smart up with good antivirus and antispam protection. Try to stop attacks before they start.
Learn Cybersecurity: What Are The Worst Cybersecurity Threats That Remote Workers Can Not Ignore? 
Go Proactive against Artificial Intelligence-powered Cyberattacks with Cybersecurity skills:
There is no use putting up steel locks after you are already bring robbed. Are you ready to take up Cybersecurity in your hands? Then here is a 100% job guaranteeing Cybersecurity & Ethical Hacking program for you. Choose Cybersecurity Zen Class from GUVI.
Prepare to counteract these Artificial Intelligent Cyberattacks, by mastering the top essential Cybersecurity skills!
So, go Cybersafe & practise white-hat hacking with the requisite Cybersecurity & Ethical Hacking skills. Further, we look forward to your comments & suggestions. So, drop them down below!