When it comes to acquiring top tech skills, freshers often experience a pullout whatsoever. More pronouncedly enough, Data Science being one of the most sought-after careers, newcomers feel all the more overwhelmed.
Now how do you get started with Data Science? There always has been one easy way. And what is that? By playing games! Really?
No kidding! Provenly, certain games offer hands-on practices that enhance your Data Science skills.
Oh yes! We are giving you the secret cookbook to improve your Data Science talents. So let's get started with the websites and games that will enhance or improve your Data Science skills just while you play & enjoy.
They say programming is more fun with HackerKID. Well, it's not just a game! It is a gamified platform that offers a lot more than Data Science alone.
It is in the air, that the platform is up to something, which we have to wait to catch up!
The long-forgotten classic games like Mario come out live out of memory in good renewed ways in HackerKID. That is inspiring!
The new and improved HackerKID platform offers games, learning, and 'fun-i-fied' exploration. Explore here. This definitely seems to be a place where you can start to code and improve your Data Science skills through games.
No one can deny that playing games trigger a large amount of data. All patterns of data to be precise.
So, is all that data just of no use after play?
Not really! Because the Data Games team happens to utilize it the best way, you see.
In Data Games, you learn to analyze saved data, learning math and data skills that help you win! Isn't that intriguing?
Each game is provided with a short video that will assist and describe the methods to play the game easily. That way winning strategy is in your hands already! All that said, Data games stay a great place to improve your Data Science skills via games.
Are you trying to improve your coding skills?
Then you should try this versatile game that is fun and at the same time will get you noticed.
This platform offers many fun challenges in almost 25 languages, addressing hot programming topics. New languages, tricks, & algorithms all in one shot! That looks worth a try!
Advanced developers can learn the skills and jump up to the next level, they go for it!
So, this Data Science game is a must-try to improve your skills!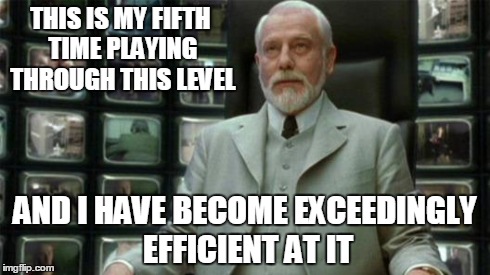 Pattern Matrix
Do you know- this game Pattern Matrix trains and improves analytical skills. Oh yes! The pattern identifying process in this game is recognized to trigger the Temporal Lobe.
Identifying the regularities and irregularities in the analysis of data sets makes this game more interesting. The complexity of visual interpretation will brainstorm new ideas and assist you in determining what is going wrong and how to improve your skills?
CheckiO
Are you a puzzle person! I mean person, who can solve puzzles like a champ? Then CheckiO could be your cup of tea. Fun coding challenges and various tools for solving code puzzles can help you run your brain fast enough. Meanwhile helping you to improve your Data Science Skills.
So, learn to code while you solve puzzles and have fun.
Empire of Code
All python lovers are called to have a look at this one! A space game, Empire of Code is a mix of strategy, tactics, and coding.
You can play the game with or without coding skills, you see. However, knowing how to code will give you an advantage. So, you would automatically learn to code while you start playing.
It's more like build, conquer and rule by code! So get ready and go of space!
Math WorkOut
Math-Freak! Are you? Then here is a game for you to help you improve your math skills. Maths Workout is a set of online maths exercises for starters, main lessons, and plenaries.
Practicing Maths is easier here. Maths Workout is a digital textbook with over 3600 self-marking, self-regenerating exercises, instantly available.
So, play and improve your Math skills with Math WorkOut.
Conquer & Command
Hey Commander, do you like to command & conquer? If you are an 'action person,' then playing it would be fun and thrilling. So get ready and get into the action with Conquer & Command.
Dominate Rival Commanders with Full, Continuous Control of your Army. An army of yours. You got to be kidding!
But yes! That is the main game plan you see. So, get into Army mode and improve your Data Science skills!
CSS Diner
WAIT! Are we talking about Cascading Style Sheets? Oh! Don't run off already!
CSS Diner is a really fun game that will teach you the basics of CSS and data science workflow. With each level, the coding and programming increase. And winning then gets more challenging!
So, play CSS Diner and dine into improving your coding skills.
Ruby warrior
Wish to learn Ruby? Then look no further because Ruby Warrior is the perfect game for you. With multiple intriguing challenges, you can select randomly as per your choice. You get to learn quicker with a good pace.
So, be the warrior and get the Ruby, gamer, while you also improve your skills.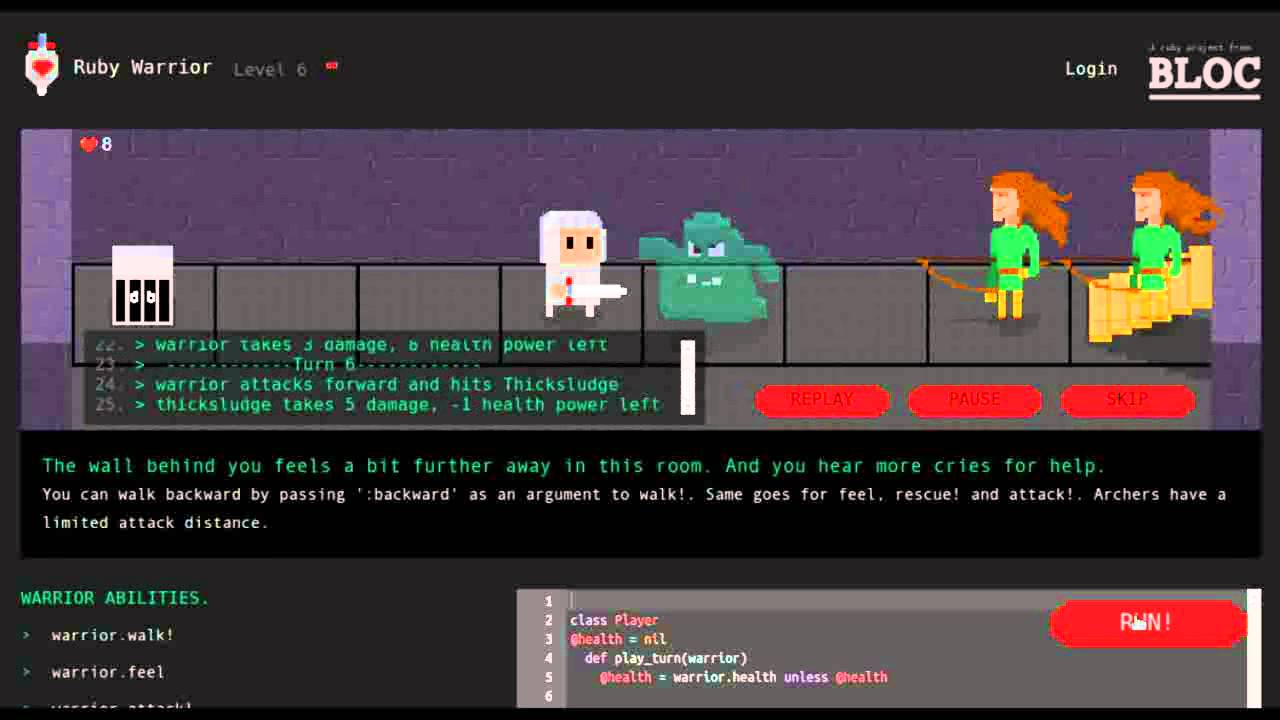 Play
So, these are the data science games that you can play and acquire complex subjects meanwhile improving your skills.
Learn Data Science the Expert way with us.
So Play and Enjoy!
For more queries and suggestions, please feel free to use the comment section. You may leave us with your contact so that we can get back to you shortly!