Are you one of those techies, who is looking out to grab high-paying tech jobs in the market? Which are the Highest-Paying IT Jobs in the market today? We have coiled up a pretty scrutinized list of the best high-paying jobs in technology in 2021. So, you can kickstart your career right now!  
The year 2021 has brought in its twists and turns. The world is slowly rolling back to normalcy. Industrialists are nevertheless enthusiastic. They are welcoming brilliant strategies and ideas, making work mostly fun and creative. The jobs in vogue today are the ones that demand you to be more productive while being ingenious, creative, and innovative.
But, knowing just that the job pays you well doesn't give you job satisfaction. Professionals demand to work in an environment that suffices their quest for knowledge. And most importantly grooms their skills. Hence, one needs to understand the job in and out. Moreover, identifying the technical skills required to achieve excellence in their work is equally important. In addition, the interpersonal skills that become indispensable for the job are to be imbibed by the individual.
So, we are presenting a list of the highest-paid tech jobs. Feel free to dive deep and learn the essentials of these jobs. Find out the top 10 highest-paying IT jobs, acquire the requisite skills, and get your way into these high-paying tech jobs. 
Top 10 high-paying tech jobs in the market today 
The following list gives you a tour of the best high-paying jobs in technology. We have tried to deliver all the skills that you need to pursue the best in the profession. 
1. Data Scientist
A data scientist undoubtedly endures being one of the top 10 highest paying jobs. With incredible analytical skills, Data scientists employ their abilities in technology and social science also. They find trends and manage data. In short, these are skilled IT professionals who can make sense of complex data structures.
Data Scientists uncover solutions to counter business challenges. They not only implement their industry expertise but also contribute their contextual knowledge. Nevertheless providing uncertainty of current assumptions. Data scientists add value to the organization with their statistical knowledge. Moreover, their brilliant communication skills add marvels to their career.
A data scientist should be able to:
Understand the business and present relevant solutions

Deliver expertise in Machine Learning algorithms

Code in languages like Python, R, SAS, etc

Design data models
Again, within the data domain, you can choose multiple job roles like data analysts, data architects, etc.
What is outstanding about this domain? It is that you pick any job, the salary offered is one of the highest in the industry. The pay ranges as high as ₹20,00,000 in India. Companies like IBM, Aditya Birla Group, Amazon, Flipkart, Deloitte, LinkedIn, Lenskart, etc., offer lucrative salaries. Moreover, these companies also deliver brilliant exposure and skill enhancement. That is to say, Data Scientist remains one of the best high-paying jobs on the list.
2. Full Stack Developer
One of the most skilled professionals in the industry seemingly appears to be a Full Stack Developer. Honing skills both in Front End Development and Back End Development, a Full Stack Developer proffers expertise in DevOps and Cloud. That said, the developer also should have a strong understanding of Database management. Now, that is something big, we know.
A Full Stack Developer is responsible for designing and building client and server software. They are responsible for building applications to the required standards. 
So, a Full Stack Developer should possess knowledge of
Languages like HTML, CSS, JavaScript- making a good Front End Developer

Libraries and frameworks such as MongoDB, Angular JS, Node.js, or React JS

Programming languages like Python, PHP, Ruby, and Java – making a good Back End Developer

Databases like MySQL, Oracle

DevOps and Cloud

Fundamentals of web development
Companies like Paypal, Tata Communications, OrangeScape, Chargebee, Flipkart, Zoho, TCL, Justpay, etc., call for Full Stack Developers. These Full Stack Developers have to use their technical knowledge to bring change to the institution. A Full Stack Developer can expect a salary as high as ₹10,00,000 to start. Not to mention, there is no bar for the right talent.
3. High-paying tech jobs- Cybersecurity Professional
As Cybercriminals and hackers go more sophisticated, Cybersecurity Experts need to gear up and make stronger efforts to counteract these acts and safeguard the organizations. So, Cybersecurity is fastly entering the centre stage. Cybersecurity professionals are thus in lime-light and cybersecurity jobs are one of the best paying jobs in technology, today.
A cybersecurity expert should stay vigilant and seek to build security right from the development stages of software systems and data centres. Building firewalls into network infrastructures, monitoring for attacks and intrusions and identifying the perpetrator, and liaising with the police if necessary are some of the prime responsibilities of a cyber security specialist.
All the sectors ranging from network providers to banks and government firms, any small or large organization with a database are in grave search of Cybersecurity specialists.
A Cybersecurity Professional should have
Strong IT skills with knowledge of hardware, software, and networks
Ability to seek out vulnerabilities & a keen eye for details
Excellent logic and reasoning sense to identify the strengths and weaknesses of IT systems
Top companies like TCS, HCL Technologies, PwC, EY, Directi, Accenture, Deloitte, etc., hire for Cybersecurity and offer high-paying jobs with packages ranging from ₹6-12L to start with. So, if you are looking for highly-paying jobs, tick a check on Cybersecurity in the top list.
4. Automation Testing– one of the high-paying tech jobs
In the era, where everything is getting automated, test automation is also finding its fair relevant hike. As compared to manual testers, test automation engineers are getting all the more in-demand. Automation testing reduces efforts, increases productivity, and increases predictability & reliability.
So, demand for Professional Automation Engineers, QAs or SQA Engineers, SDET Engineers, and related professions is seeing skies with lucrative packages in the industry these days. At number 4 in the list of high-paying tech jobs, automation test engineering is one of the best jobs in technology that you can look forward to in 2022.
Finding relevant positions in companies like Accenture, Wipro, IBM, Infosys, etc., these automation test engineers need to showcase a 360-degree view of automation technology. Also, they stand eligible for packages ranging from 5-11L at a fresher level.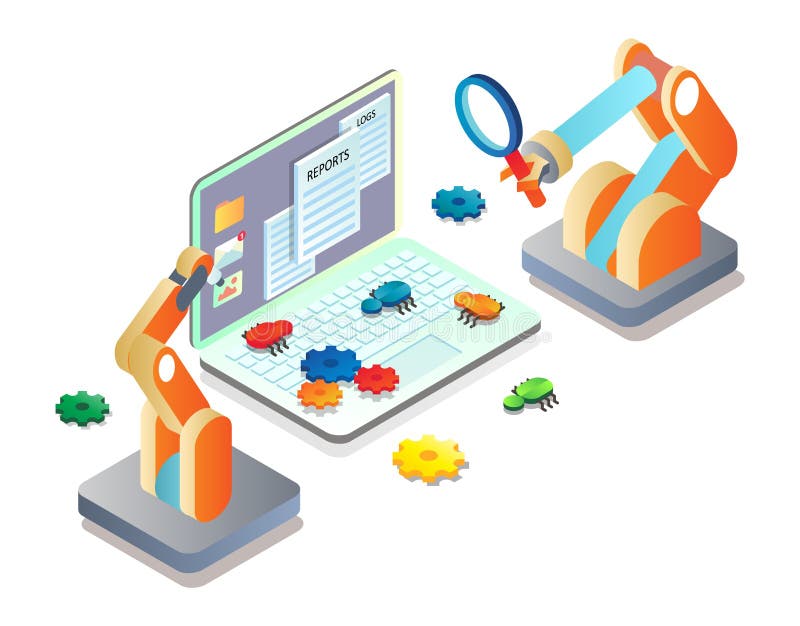 Must-have skills for an Automation Test Engineer include
Programming skills

Software testing fundamentals

Good grasp of Jenkins, Jmeter, APIs, services, web drivers, etc.

Fundamentals of Selenium architecture, etc.
5. Artificial Intelligence Engineer
Artificial Intelligence has been the talk of the town for quite a long time now. AI is undoubtedly changing business. However, what we miss to realize is its impact on our daily lives outside the office. From self-driving cars to parking solutions, digital assistance, and robots, AI imbibed life as superbly comfortable.
The process of research and development is what makes it so endearing. Again, it is one of the highest-paid jobs. AI Engineer is responsible for planning, managing, and articulating AI-initiated marketing activities. With good logical sense and a grip on mathematics and statistics, an AI Engineer is truly an asset to the present-day industry.  
To sum up, AI experts combine data engineering, & science and implement cutting-edge technologies. They use their software development skills, too. All together to execute an AI-driven enterprise agenda.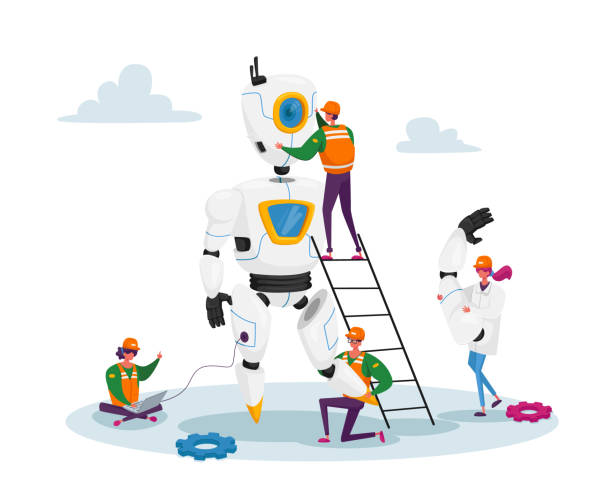 In conclusion, an AI Engineer should possess
Well-versed with advanced technologies like AI, machine learning, Deep Learning, Neural networks, IoT, etc.

Understanding of algorithms and data structures.
Companies like IBM, Google, Netflix, Coupang, Twitter, Walmart, and countless other companies have bulk requirements for an AI engineer. Unquestionably, there are incredible opportunities for an AI expert and an AI career stands as one of the best-paying jobs in technology. An experienced AI Engineer enjoys a luxurious salary of roughly around ₹20,00,000+ in India.
6. Big Data Engineer
Statistics estimate that by 2025, every human would generate around 463 exabytes of data each day! So, we currently utilize 1.145 trillion MB per day. Data growth statistics state that big data is growing at an unprecedented rate. Of course, big data engineers have to be one of the high-paying tech jobs today.
Big Data Engineers take the responsibility of analyzing, managing, and implementing big data applications.
A Big Data Engineer should possess
Programming skills

Interpersonal skills and data visualization

Good grasp of Hadoop, Spark, and NoSQL

Data Warehousing technology
Top companies like Cloudera, Crunchbase, Google, Oracle, VMware, Unacast, Databricks, etc., are seeing Big Data professionals. ₹10,00,000+ is the figure that a Big Data Engineer enjoys at the very beginning of their career. 
7. DevOps Engineer
A DevOps Engineer takes part in deployment and network operations as well as application development. On number 7 in our list, DevOps Engineering is one of the best high-paying jobs in technology. The role imbibes the engineer to maintain and deploy architecture and automate the process by adding cloud services. 
Some of the skills that a DevOps Engineer is supposed to possess are
Programming skills

Familiarity with DevOps tools like Git

Knowledge of Linux and Unix system administration
Accenture, Amazon, IBM, Capgemini, Tata Consultancy Services, Cognizant Technology Solutions, etc., are the top companies looking for DevOps Engineers. They enjoy a starting salary of ₹8 L to ₹10 L per annum. So, that is another profession that can aid you to become a highly paid professional.
8. Cloud Architect is one of the high-paying tech jobs
Companies are spreading rapidly, and the data accessing and processing from multiple sources demand storage in a cloud service.
Firstly, the on-demand availability of computer system resources, like data storage and computing power, is Cloud Computing. Above all, the advantage of such a cloud is that the users need not have to manage any resources. On the other hand, they can fully utilize them. And these data centres are available to many users over the Internet.
A cloud architect develops a cloud strategy and works towards deploying the same. Also, the architect needs to ensure that application architecture and deployments are correctly delivered.
In addition to this, a good Cloud Computing professional must possess
Knowledge of cloud security, Machine Learning, Artificial Intelligence, database skills, etc.

A clear understanding of cloud computing architecture

Likewise, k

nowledge of cloud platforms like Google, Azure, and AWS.
Google, SAP, VMware, Oracle, IBM, Adobe, Microsoft, Salesforce, etc., are some companies that share an interest in hiring cloud computing professionals. Also, these candidates stand a chance to earn approximately ₹10,000 at the very start of their careers.
9. Mobile Application Developer– one of the best high-paying jobs in technology
One of the trending high-paying tech jobs of the decade is mobile application development. Android developers, iOS developers, and other mobile platform developers see their jobs as the most intriguing developing careers. That is to say, it is one of the evergreen programming professions. A mobile application developer is responsible for creating innovative applications that serve mobile users.
These professionals should stay up-to-date with the current trends always. In short, they should bring in customizations that suit the changes.
That is to say, developers should have a strong understanding of Programming languages. These languages could be anything ranging from Android to Java and XML, etc.
Web development knowledge & Agile methodology

Analytical skills

Similarly, having a wonderful grip on

App Store functionality

is also essential.
Many top companies have their eye on mobile application developers. For example Accenture, IBM, Infosys Technologies, Sapient Consulting, etc. There is no limit to the figures that you can earn as a mobile application developer.
10. Business Intelligence Analyst
Analyzing the data to enhance company performance, and thereby maximize profit is the primary job of a business analyst. Along with strong analytical skills, a Business Intelligence Analyst must have a good hold of database technology. These professionals should be capable of transforming data into insights. Indeed that is what will drive the business.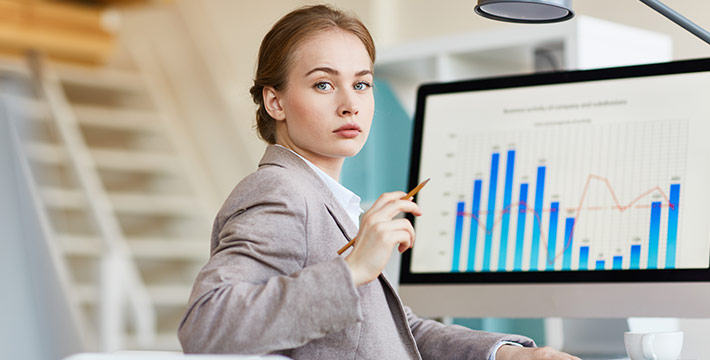 Moreover, they should possess
Excellent Communication & Interpersonal skills.

Good analytical skills

Professional-level technical skills and business skills

Importantly, c

reative problem-solving and critical thinking

In the same vein,

Tableau and data visualization
Google, Adobe, Indeed, Apple, Applied Materials, and Amazon are some top companies looking for these professionals. A business analyst can earn up to ₹10,00,000 as an initial package. Hence, it is one of the top 10 highest-paying jobs on our list.
Conclusion
So, this is our list of high-paying tech jobs that might intrigue you. The current industry certainly has many lucrative careers in store for both freshers and experienced professionals. Besides, polished skills and dedication are the only ornaments that can glorify your career. In addition to taking you to the next level, they will make you stand out from the rest. Therefore don't limit yourself and keep the knowledge quest kindled forever!
For more queries and solutions, just fill out the below contact form and our experts will get back to you shortly.
So, which of these high-paying tech jobs are you choosing today? Let us know in the comments below!